Your Supplier for XRF Application Solutions
Fluxana is a partner for professional applications in x-ray fluorescence analysis. From the first basic steps to the most difficult problem, Fluxana supports you with a wide range of products and comprehensive knowledge.
Advantages to developing your application with Fluxana:
No development time in your laboratory
Cost savings
Fast introduction of new methods
Easy calculation of costs
Guarantee on reproducibility and accuracy
Calibrations of the highest quality
Guaranteed after-sales support
✔

Applications Support

✔

Training

✔

Proficiency Training
Fluxana Products
Vitreox Electric
The Vitriox Electric has fusion technology and is used to prepare samples to be analyzed with an X-ray fluorescence instrument.
Fully Automatic
Highest Precision
Full Microprocessor Control
High-Temperature Control
Works with all Common Flux Mixtures
Compatible with Vitriox Gas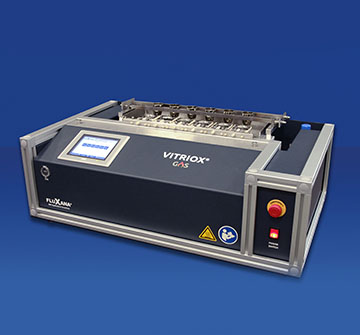 Vitreox Gas
The fusion technology is used to prepare samples to be analyzed with an X-ray fluorescence instrument.
Cold-to-Cold Automation
Touch Display and USB port
Full Microprocessor Control​
Storage of Multiple Application Settings
Storage of 10 Different Fusion Programs
Safety Housing
Optional ICP/AAS and Peroxide Stations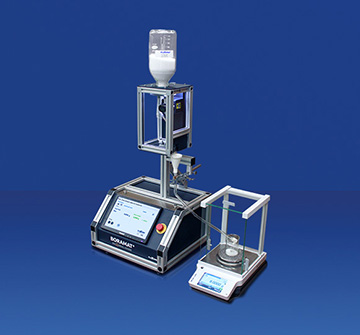 BORAMAT® Material Doser
This automatic closing machine for flux in XRF analysis is designed to improve day-to-day routine in the laboratory.
Universal Bottle Connection
Easy Changing and Refilling
Bottle for up to 3 kg Flux
Intelligent Dosage Control
Documentation of Weighing Protocols
Ready for LIMS
Fast, Precise Dosage
Free from Contamination
Types of Callibration Standards


The standard materials form the basis for every xrf application. Very often, no appropriately fitting standard is available for the application. FLUXANA has developed a special method to create customer specific standards on glass, cellulose and polymer base. The result is a wide variety of single and multi-elemental samples which can be used for calibration and development purposes.
All standard calibrations are developed in Fluxana's laboratory. Fluxana accepts your test samples for evaluation in their laboratory and can work together with you to develop new methods of installment.
All application packages listed in this catalog are operated in the FLUXANA application laboratory under ISO 17025 conditions. This makes it easy to support you with all documents for your own ISO 17025 accreditation.